Products and Solutions Jan 29, 2019 9:00 AM
Product highlights from the Steel Sections and Trench Shoring divisions of thyssenkrupp Infrastructure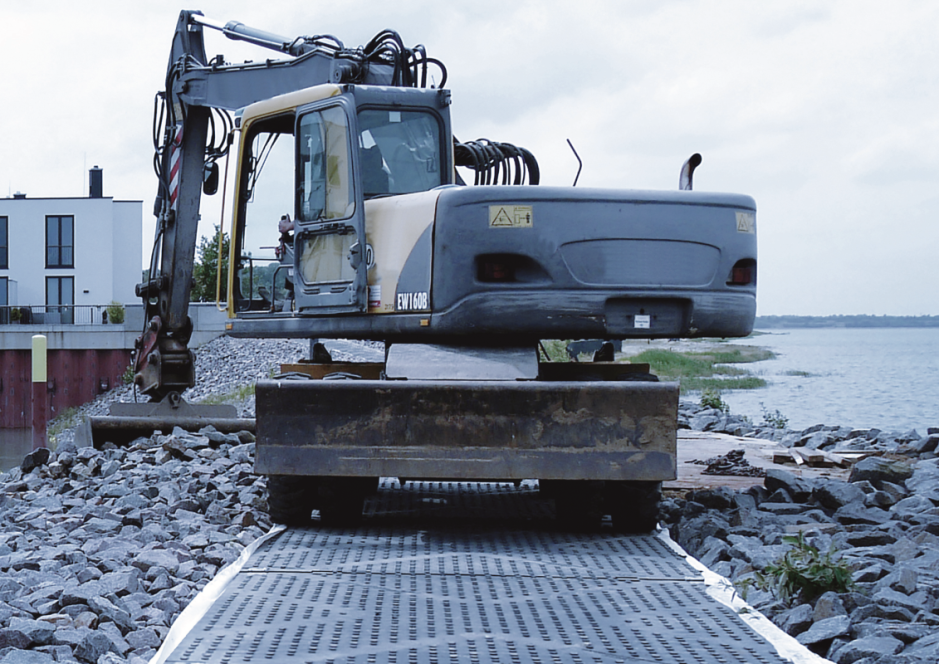 Global capabilities for infrastructure projects
thyssenkrupp Infrastructure GmbH is one of the leading providers of civil, marine and foundation engineering services for infrastructure projects around the world. The specialists from Materials Services have further expanded their portfolio to better meet the requirements of their customers.
krings Passler corner shoring system
Corners represent a particular challenge on many construction sites. thyssenkrupp Infrastructure GmbH has developed the krings Passler corner shoring system, a flexible, strut-free shoring system that is ideally suited for corners up to 90 degrees in trenches. In addition, simultaneous extraction and compacting during removal of this shoring system help secure the trench and prevent subsidence. Compatibility is a further advantage: The corner shoring system can be combined with all commonly used lightweight shoring systems for length compensation or as a trench box.
krings Universal frame shoring system
The edge-supported krings Universal frame shoring system is a supplement to large-scale steel shoring enabling crossing pipelines and deep-lying house connection pipes to be easily integrated. It can be used either as a standard lightweight trench box or as a frame shoring or pile shoring element. Trenches up to three meters deep are possible.
The versatility of the krings Universal frame shoring system allows quick, cost-saving solutions, the ideal supplement to heavy-duty pile frame shoring. The folding frame beams serve as a guide for the wooden, steel or aluminum piles to be driven into the soil. Alternating with excavating, the piles are installed vibration-free by pushing with the excavator bucket. Its ease of handling makes this shoring unit ideal for laying/repairing water, gas and district heat pipes as well as electric and data cables, while house connections can also be installed simply.
Plastic site road panels
Another highlight product from thyssenkrupp Infrastructure for the trench shoring sector is our plastic site road panel system. This low-weight, high-capacity solution is easy to install, ensures optimum load distribution and can be used on virtually any type of ground. A single truck can transport 75 panels, keeping transportation costs low. The plastic road panels are also easy to process, making them a particularly cost-efficient solution for a wide range of applications. They are ideal for site access roads, road widening, storage areas, and as crane and installation platforms for wind energy, pipe construction and solar power installations. Backed with a special geotextile fabric they can also be used to protect sensitive surfaces such as cobblestones and concrete paving.
About thyssenkrupp Infrastructure
Whether it's mobility, urbanization, or climate or resource efficiency: As a leading supplier of civil, marine and foundation engineering solutions, thyssenkrupp Infrastructure provides a full range of services for global infrastructure projects. Its portfolio is organized into four divisions: Steel Sections (sheet piles, anchor equipment, flood protection), Machinery, Trench Shoring and Scaffolding Systems.